A traditional country pub
with rooms

A message from the owners, management and staff at The Wishing Well
Our thoughts go out to everyone affected by the truly awful situation we are currently going through… In line with the clear instruction given by the Government on Friday evening, we have had to close the pub down for the foreseeable future.
The Wishing Well Inn has always been a core part of our local village and its community so despite being closed for business we wish to do our part in helping our neighbours and friends in the coming weeks by organising some regular events and also by just being there to help where we can.
Initially, we will offer the following and look forward to you joining in and keeping in touch with us until such time as we are able to re-open for business.
1. We had planned to start a 'Walking Group' this week so whilst we can't do this as a group activity we will publish a SHORT WALK ROUTE every Thursday which people can come and collect a copy of from The Well and partake at their leisure. This will give people something to do and encourage healthy activity. Exercise is good for both the body and the minds and is recommended by Public Health England as being very important, especially during this time. Starts Thursday 26th March.
2. Instead of our monthly quiz, we will post an ON-LINE QUIZ on a Sunday via Facebook and our web page which people can use at home and/or complete in their own time (no google please!) and post back. The answers will be posted the week after and top scores recognised. Starts Sunday 29th March.
3. We have organised MORTON FISH AND CHIP VAN to come to the Village on a Wednesday from 12 noon to 1.00pm. We will continue to do this for as long as it is financially viable to do so. Your support is much appreciated. This will start 1st April
The van will park up on the pub car park. We ask that you follow the following instructions
Please queue in an orderly manner and do not arrive too early or gather in large groups
Alternatively, if you are not able to leave your home, you can place your order in advance from 5pm until 9pm on the Tuesday, before by using the number below, and we will drop it off for you as soon as we can. We will work out how to do this in a safe way.
Payment is direct to Morton Fish and Chips:
Fish and Chip – £6.20 




Fish and half chips – £5.60




Cod bite and Chips – £4.30




Large Sausage and Chips – £3.60




Small Sausage and Chips – £3.10



Pie and Chips – £4.90 (advance orders only)


Peas and/or Curry – £1.00 each
We very much hope you will use this service so we can keep it going throughout the current COVID 19 period.
As time progresses I am sure we will come up with other ideas to help!
John and Louise have offered to act as a resource for people in Dyke and the surrounding Villages. If you need some practical help or just need to talk to someone because you are lonely or worried then please feel free to give them a call. Loneliness is one of the very real possibilities of this enforced period of isolation and often just hearing from someone or feeling able to make a call can help prevent these feelings.
You can contact them by email (smithjohn7210@aol.com) or phone 07739952488. Whilst they may not be able to take your call or reply immediately please be assured they will reply as soon as they can.
If you live in Dyke and/or the surrounding villages and are interested in helping others in a similar way then give John a call and register your interest with him, we can then find ways to connect people together.
We are also thinking of other ways to stay engaged and encourage positive community activities that can be done in relative isolation but give a collective outcome that we can all benefit from such as organised litter picking, hedge trimming, footpath clearing etc. Maybe every week or so we can come up with a 'collective activity' and organise a united effort to complete it?
We will be updating our web site and Facebook regularly so please visit them to keep in touch with what we are able to do and provide.
Keep safe and well and help each other wherever you can.
The Wishing Well Inn Dyke offers fresh home cooked food, a fine selection of cask ales and wines combined with a warm and friendly welcome.
Situated in the charming village of Dyke, The Wishing Well Inn is steeped in over 300 years of history and boasts a cosy fire, low-slung beams and oozes charm and character. Our menus vary season by season to take advantage of the very best and freshest ingredients, which are sourced locally where ever possible.
Families are most welcome and there is a special menu for children.
Dogs are welcome in the bar area.
Food & Drink
Choose to dine in our lounge, restaurant or our outside dining area
---
FIND OUT MORE
What's On
Keep up to date with our latest special offers and events
---
FIND OUT MORE
Functions
Boasting a cosy intimate atmosphere with seating for up to 70 guests
---
FIND OUT MORE
Rooms
Our 8 luxury bedrooms are all furnished to a high standard
---
FIND OUT MORE
Campsite
We have 2-acre campsite with an onsite restaurant & bar
---
FIND OUT MORE
Contact
Contact us to book a table or a room or with any other questions
---
FIND OUT MORE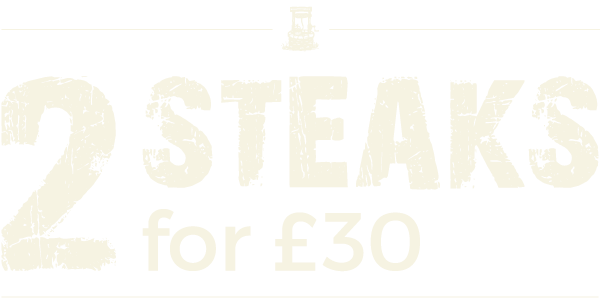 OPENING HOURS
SUNDAY
12 noon to 10 pm
MONDAY TO THURSDAY
12 noon to 11 pm
FRIDAY & SATURDAY
12 noon to 11:30pm
FOOD SERVICE
MONDAY TO FRIDAY
12pm to 2pm & 6pm to 9pm
SATURDAY
12pm to 2pm & 6pm to 9pm
SUNDAY
12pm to 5pm